Alquezar Concrete plant in the UK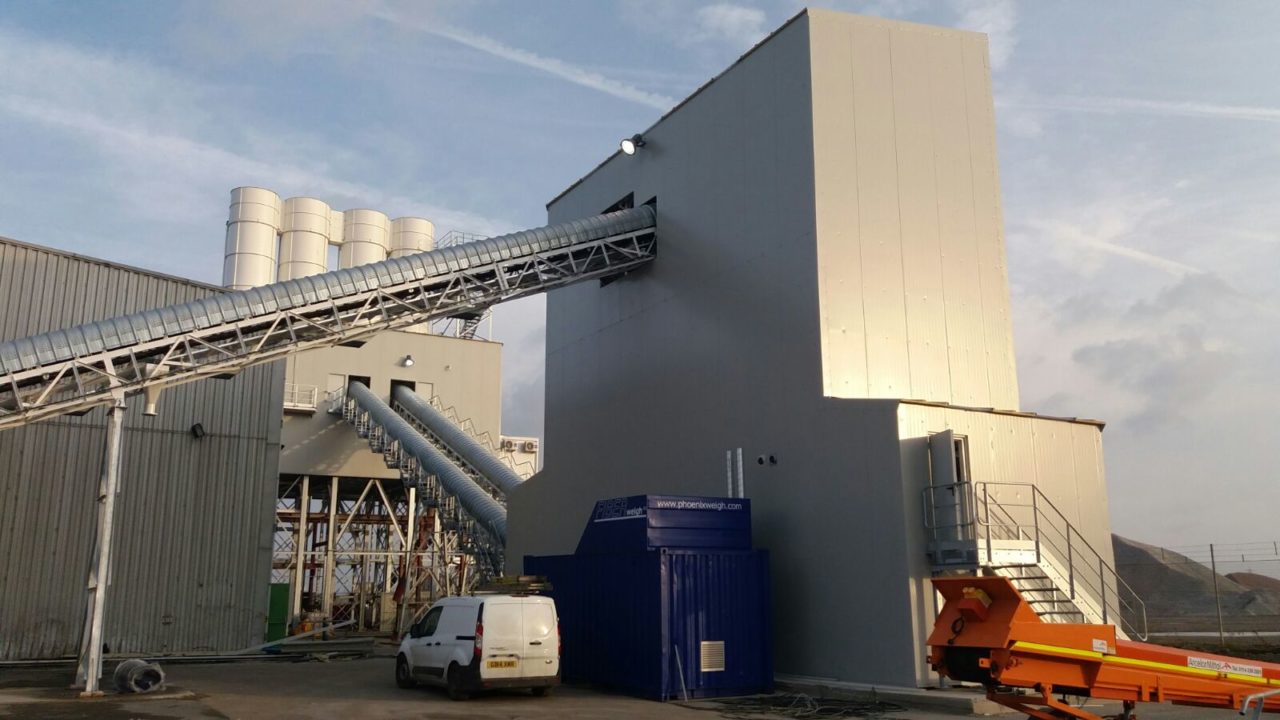 TALLERES ALQUEZAR has started its expansion to the United Kingdom, with the sale of a Double Concrete Plant for Precast to HANSON UK belonging to the Heidelberg Cement Group, leaders in the Concrete industry in the United Kingdom, as well as in other sectors such as Aggregate production , Asphalt, Cement and derivatives.
This plant is located on the Isle of Grain, in Thamesport, in the South East of England and will supply concrete for the manufacture of precast rings, intended for the construction of the Thames Tideway Tunnel tunnel for the collection of sewage from the River Thames. It is an under-construction 25 km (16 mi) tunnel running mostly under the tidal section of the River Thames through central London, which will provide capture, storage and conveyance of almost all the combined raw sewage and rainwater discharges that currently overflow into the River Thames.
The tunnel will transfer the captured sewage to the Stratford to East Ham part for onward delivery to Beckton Sewage Treatment Works for treatment. The recycled clean water is then released into the River Thames.
The company that manufactures the precast rings, is the Spanish company PACADAR, installed in the UK, for the manufacture of prefabricated in this and other projects scheduled in the United Kingdom in the coming years.
The plant supplied to HANSON UK has just started its operation with great success, trusting that it is our showcase in the United Kingdom, for the numerous projects scheduled in the coming years in this country.